Book:
At the Water's Edge by Sara Gruen. Rating: 5/10, the storyline is a bit outlandish (a hunt for the Loch Ness monster during wartime), and pretty predictable, but it did have its moments. What can I say? I'm a sucker for a love story.
Shoes: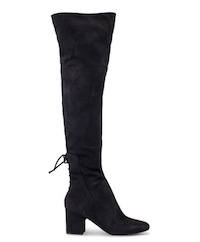 I know, I'm a little late to the over-the-knee boots trend, but I just bought the Adessi_ boots from Aldo and now I'm obsessed. Sorry in advance for all the instagram photos to come.
Snack:
Lay's Kettle Cooked Sea Salt & Cracked Pepper Chips. It's becoming a problem.
Destination: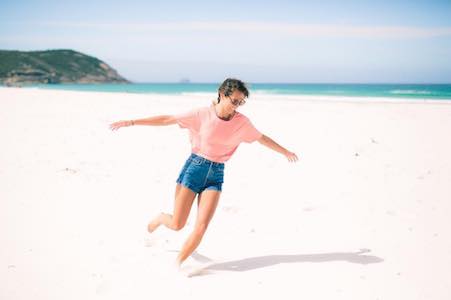 Wilson's Prom - I spent last NYE here with my BFFL Emile and fell in LOVE. Hoping to get back here in January! Photo is of me running around in circles on "Squeaky Beach" because, guess what?! IT SQUEAKS.
Movie:
The Santa Clause - one of my favorite holiday movies (don't judge me). Does anyone else crave hot chocolate after watching it though? No? Just me? Okay, cool.